Indigenous Data Sovereignty: Towards an Equitable and Inclusive Digital Future

In the face of a rapidly proliferating digital economy, indigenous communities across the world have for long pointed at the many ramifications that the incursions of the digital have had on their economic and cultural lives. This is best illustrated by the ongoing negotiations between the Māori community and the New Zealand crown, intended to secure rights of sovereignty over data produced by and about the community. Maui Hudson, associate professor at the University of Waikato, is leading the Tikanga in Technology project aimed at exploring Māori approaches to collective privacy, benefit, and governance in a digital environment, with a view to increasing the benefits to the community and reducing data harm.
We spoke to Hudson on the unique problems and challenges that indigenous communities are tackling in the emerging techno-economic landscape and fruitful ways in which indigenous perspectives can be employed to confront the technological transformations of the day. The interview covered a range of crucial subjects – from the inadequacy of current intellectual property regimes, and growing tendencies towards data colonization; to the kind of principles that would constitute an ethical approach to data use, and how indigenous concerns and knowledge systems can be integrated into the vision of a Digital New Deal.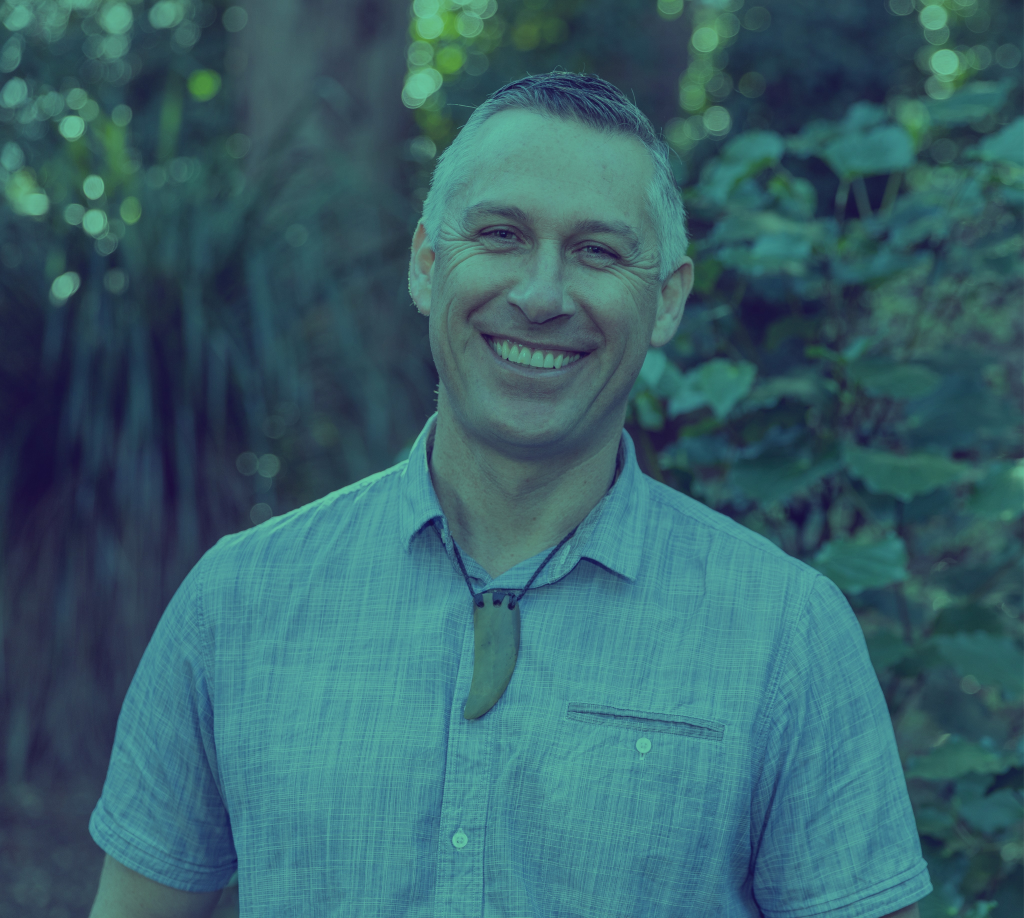 IT for Change (ITfC): Concerns around data colonialism have been front and centre in the digital economy as Big Tech encloses and expropriates value from data resources of individuals and communities. From your work, could you share your thoughts on the new threats that data colonialism poses to the political and economic sovereignty of indigenous communities?
Maui Hudson (MH): The work I have been doing has been grounded in the language of indigenous data sovereignty. The reference to sovereignty is intentional and speaks back to the assumption that open data is the best way to generate value. In reality, open data facilitates the appropriation of data resources, just as physical resources were extracted from indigenous lands by colonial powers. First-world nations have a disproportionate technological capacity to generate value from data. Therefore, the advocacy for open data supports the consolidation of data power and value in large businesses and conglomerates, leading to further marginalization of local communities and exacerbating societal inequities.
The data that is collected by these conglomerates, in turn, influences the narratives that research creates and has a direct effect on how resources get allocated. Many indigenous communities find themselves in a position where the data collected about them either reflects a deficit mentality that blames communities for the situation in which they find themselves, or they get invisibilized through aggregation into larger groups.
ITfC: How do existing intellectual property regimes (IPRs) impact the claims of indigenous communities over their data resources?
MH: IPRs treat data as property which can be owned by individuals or entities. It creates rights which allow the owners to determine who can and who can't use that property. The ability to apply the rights is time limited and once expired allows that property to become part of the public domain. A number of indigenous knowledge resources don't meet the criteria for IPRs and communities are caught between keeping that knowledge secret or sharing it with community members, thereby exposing it to the public domain. Traditional knowledge, traditional songs, and traditional medicinal techniques  cannot be protected using IPRs. But people can use them as source material for the development of products which can attract an IPR. Similarly, genomic data about indigenous flora and fauna cannot be patented, yet products derived from both traditional knowledge and genomic data can be protected by IPRs.
ITfC: What is the conception of data sovereignty as articulated from the Māori perspective?
MH: Data sovereignty is a cloud computing term which states that data should be subject to the laws of the nation within which it is stored. Indigenous data sovereignty takes an alternative position – It states that data should be subject to the laws of the nation from which it is collected. This is oriented towards increasing indigenous control of indigenous data which can be scaled down to Māori control of Māori data or Tribal control of Tribal data.
In Aotearoa, New Zealand, Māori signed the Treaty of Waitangi with the Crown in 1840. One of the clauses in the Treaty guaranteed Māori "full exclusive and undisturbed possession of their Lands and Estates Forests Fisheries and other properties which they may collectively or individually possess, so long as it is their wish and desire to retain the same in their possession…". The word used to describe other properties in the Māori language is 'taonga' and in recent times Māori and the Crown have begun to talk about data as a taonga. While Māori and the Crown are talking about their relative rights and interests in data, there are definitely different expectations and ideas about where they sit. 
ITfC: Some scholars have begun to point to the collective claims of communities over their data, proposing the idea of "community data". Can we imagine data as a common pool resource? Given the de facto control of Big Tech over data resources, how do we move towards this possibility?
MH: Indigenous data sovereignty recognises the collective interests of communities in data as a common resource. Food gathering places and environmental resources are managed as shared resources with protocols in place to ensure their sustainability. Similarly, traditional knowledge is shared within the community for the benefit of the community and represents another common resource.
The idea of individual ownership, whether that be for land or data, is anathema to indigenous sensibilities. The ethic of individual consent alongside the ethic of open data inevitably leads to the de facto control of Big Tech over data resources. These companies may or may not claim to own the data but, through possession and controlling access to it, exert greater levels of control over data that exists within the community.
The notion that indigenous communities should retain rights in relation to accessing data for governance of their communities, or participating in the governance of data when others access data about their communities, expands the set of interests that have a say over what appropriate use of data resources looks like. This is what indigenous data sovereignty expects of data aggregators.
Creating transparency about what data is indigenous data and where indigenous data resides is the first step towards supporting greater indigenous participation in the governance of data. This creates more collaborative and participatory forms of governance which brings a diversity of values into deliberations about appropriate data use and equitable approaches to benefit sharing.
ITfC: Given the emphasis of community over individual ownership within Māori community, does the experience with land or natural resources offer historical lessons regarding the legal formulation and institutionalization of the category of community ownership?
MH: One of the challenges with using land and natural resources is that they have all become subject to legal formulation even if ownership is shared across the group. In most cases, it is shared with a subset of the whole and this creates different kinds of tensions. However, data trusts, data commons, and data cooperatives are really examples drawn from other lands or natural resource environments.
ITfC: What reforms are needed to existing global frameworks (trade, IP, knowledge) so that the sovereign claim of indigenous communities to their data can be protected?
MH: Global frameworks supporting IP and trade have been developed to enhance economic activity. While it may have been successful in terms of overall economic value generated across the globe, it is apparent that the benefits of these activities have been unfairly distributed. Inequities between the Global North and South and disparities between high-income and low- and middle-income countries have been exacerbated through the protocols and rules established through global frameworks. Changes to existing frameworks are unlikely given the vested interests developed countries have in maintaining their advantage, as well as the level of consensus building required to ratify changes. Creating transparency at a digital infrastructure level may be the path of least resistance and the recent development of the CARE principles for Indigenous Data Governance provide an avenue for system change.  The CARE Principles, which have been endorsed by the Global Indigenous Data Alliance (GIDA), are being promoted by the Research Data Alliance as complementary to the FAIR principles for Scientific Data Management. The idea that data should be FAIR and CARE, giving equal attention to the characteristics of the data as well as the purposes of its use, is resonating with the socially responsible segments of the data science community.
There are a number of examples where multinational corporations have misappropriated cultural knowledge, icons, and material to develop or promote products, and they have been called out for doing that. This wasn't on the basis of data sovereignty but an assertion of cultural intellectual property rights (which are captured within the spirit of indigenous data sovereignty). Indigenous data soveeignty is also being used in discussions with the Crown about the appropriateness of offshoring data (using cloud-based services for data storage).
ITfC: With the vision of inclusion, equity and prosperity for all, what is your vision for a Digital New Deal?
MH: As digital futures become a part of indigenous realities, there is a greater focus on how data, digital platforms, and cyber infrastructures enhance, rather than diminish, diversity, inclusion, and equity. How can digital ecosystems facilitate indigenous cultures and languages to flourish? How should the value generated through digital economies contribute to the wellbeing and prosperity of all communities? How might indigenous artificial intelligence inform decision-making? My vision for a Digital New Deal would see a more equitable and inclusive society that embraces diversity and builds capacity in indigenous communities which allows them to maintain their culture in traditional environments and digital ones too.
Much of the additional value that is being generated in the digital economy arises from aggregation and scale. Aggregation through centralization is one avenue, but structurally this creates an inherent inequity. We have to work out how to allow aggregation without centralization. Infrastructure that supports federalization and provides nested polycentric governance approaches will ensure value can be negotiated and distributed more fairly.
ITfC: How do you envisage the fault lines and the unifying points for the Global South as we enter the next decade?
MH: There are natural boundaries that exist between different communities, whether those be physical, cultural or linguistic. This is an inherent part of diversity, but can create challenges for building consensus and creating unity, especially when there is a need to mobilise against multinational corporations operating in global digital environments. The appropriation of data and concentration of wealth is the obvious outcome of the global system that has been created. It is also clear that nation states and the international community are not active enough in redistributing wealth to address global inequalities. Indigenous data sovereignty asserts indigenous rights over indigenous data with the aim of bringing indigenous values into digital platforms, indigenous worldviews into digital infrastructures, and indigenous voices into digital economies.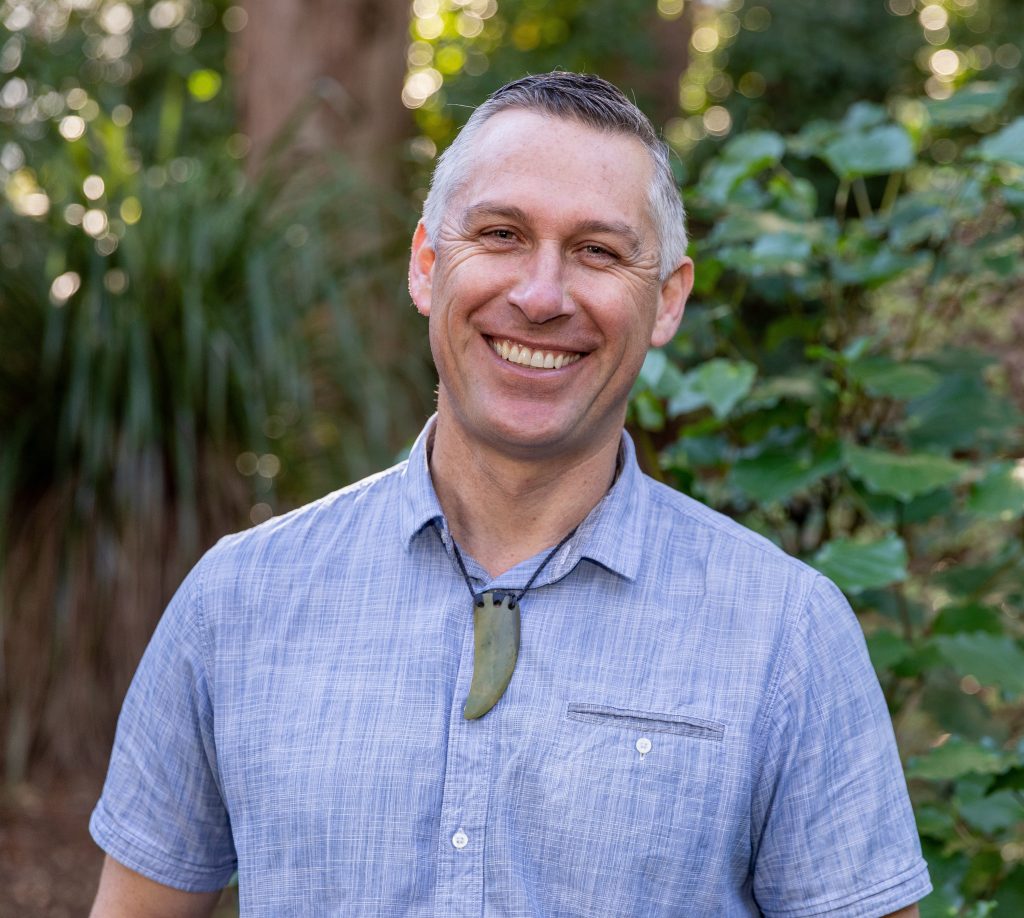 Maui Hudson affiliates to Whakatohea in Aotearoa New Zealand. He is an Associate Professor and Director of the Te Kotahi Research Institute at the University of Waikato. He was a founding member of Te Mana Raraunga Māori Data Sovereignty Network and the Global Indigenous Data Alliance. He leads a research project on Indigenous approaches to transforming data ecosystems, and is a co-director of Local Contexts, a digital tagging system that embeds provenance and community protocols into the metadata of traditional knowledge and genome sequences.