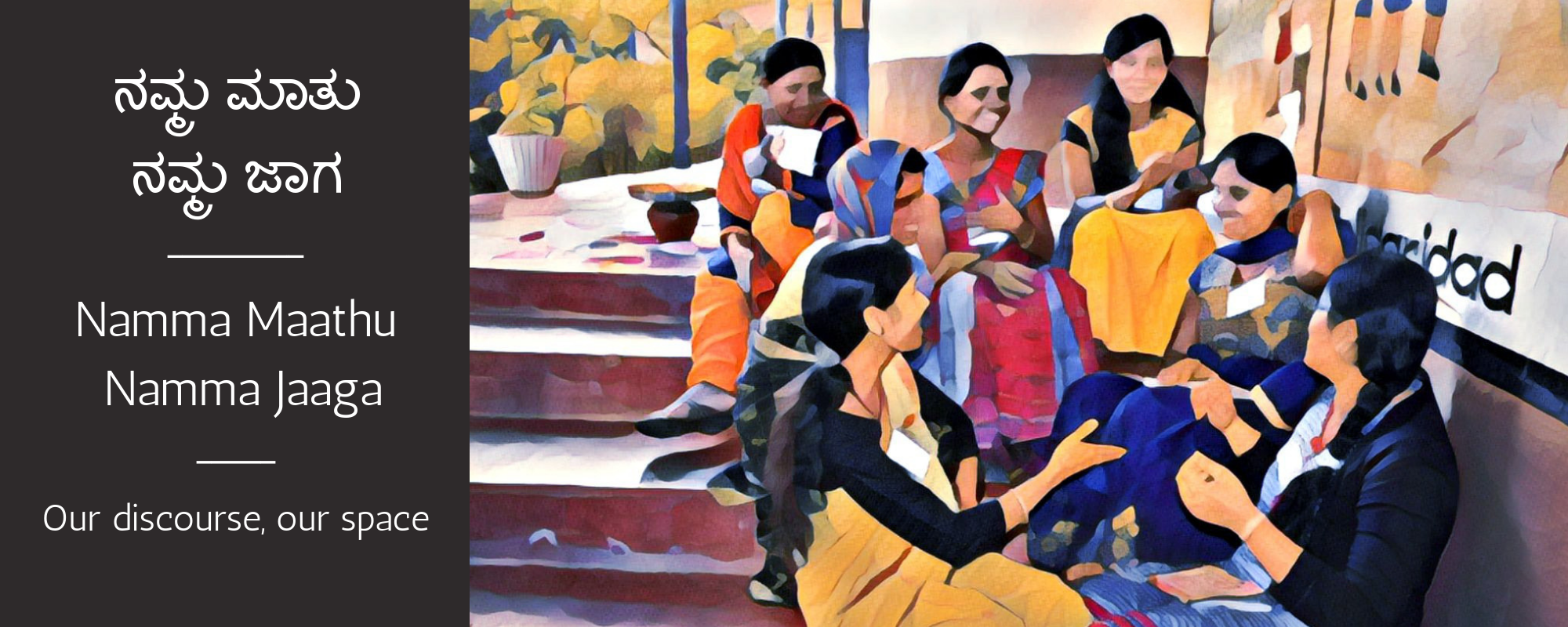 Nodu Sakhi  is a community video strategy to create short videos that subtly challenge prevailing gender social norms and raise probing questions on gender justice. The intent is for these videos to serve as resource material that can support various learning forums and dialogues under the project. 
Livelihood options – trainings
The video talks about the provision of vocational training to women so as to equip them to take up various forms of employment like self employment, fashion designing, tailoring, making of candle sticks and detergents as well as basic computer skills. Being employed helps a woman to become self sufficient and financially independent, and this is explained using real life success stories of women who have used their training to get gainful employment.
March 8 is celebrated as International Women's Day. The video takes us back to the history of this day and the changes that women have fought for, the fruits of which we enjoy today. 
Advocate Sumana, a lawyer from Santhwana, a crisis support helpline operated by the Department of Women and Child Development, explains the socio-legal aspects of domestic violence and the need and importance of women to stand up against this sort of violence and the various institutional support systems available to the victims of domestic violence.  
Nutrition for different ages
Malnutrition amongst children and young mothers is a perennial problem in the HD Kote and Hunsur districts of Mysore. Through the course of the video, Dr. Padmavathy, a nutritionist, talks about the importance of being well nourished and the consequences of malnourishment. She also shares the various kinds healthy food that can be consumed (like proteins and carbohydrates) and explains how they can be consumed through the day to ensure the consumption of a well balanced diet. 
This powerful video talks about the various contributions that women can make to society when women are empowered. It showcases stories of women who started their own businesses, elected women leaders and women panchayat members. It highlights the balance that is stuck by these women — the shift between their lives at home and their lives at their workplaces. 
The video provides detailed explanations about the various women – centric legislations in India, particularly the property rights of women — both movable and immovable. 
 The serial revolves around Anjali Akka (elder sister), characterised as a young woman from a village in the Mysore region who assumes an active leadership role in her community with respect to furthering the gender justice agenda. Each episode focuses on an issue that she intervenes in – successfully dissuading a couple from getting their underage daughter married, connecting a woman facing domestic abuse to the Santwana crisis support service, intervening in a case of alcohol -related physical abuse etc. The choice of using a fictional format has been very useful with respect to opening up difficult conversations with community members.
Episode 4:While discussing her problem with her friend, Lakshmakka loses track of time. She suddenly gets worried that it is nightfall and already late, and rushes home. Her husband reprimands her for coming so late, and once again doubts who she was with for so long. Irritated by the constant scrutiny, Lakshmakka threatens to leave her house and go to her Mother's place. Her husband does not try to stop her from doing so.
Episode 7: Mangala then brings the two face to face and tries to counsel them into putting an end to their argument. She reminds them of the times when they were happily working together on the field, and were looked upon as the ideal couple of the village. Instead of arguing, she urges the couple to sit together and check the telephone numbers where the phone calls were coming from, to see who was calling, and whether they knew them or not. This transparency in the relationship would help bring an end to any suspicion that may have existed between the two.
Episode 2: In this episode, Anjali Akka narrates the story Lakshmakka, a participant in a sangha meeting. Lakshmakka looks worried, and on being probed, confides to her friend, Mangala, that due to her husband's suspicious behaviour, he constantly questions her — who she talks to on the phone, why is she talking to them, what is she talking about. This leads to a lot of small arguments between the couple, leaving her tensed and worried about her marriage. Anjali Akka then urges the recepients of the IVR to wait for the next episode in order to find out what happens to Lakshmakka's situation.
Episode 5: Troubled by the series of events, Lakshmakka packs up and goes to her Mother's house. Mangala goes to her house the next day and finds out from her husband about the fight. She urges the husband to not get into such arguments, and to think about the impact that it may have on their children's future. She tries to persuade him into resolving the issue with his wife, but her advice falls on deaf ears.

Episode 3: Lakshmakka then tells her friend that she had only very recently procured her mobile phone. However, she kept getting calls from various numbers, both known and unknown, and over time, her husband began to suspect her every move, which led to constant fights between the two. Her friend suggested that she should try to sit her husband down and calmly try to resolve the situation.