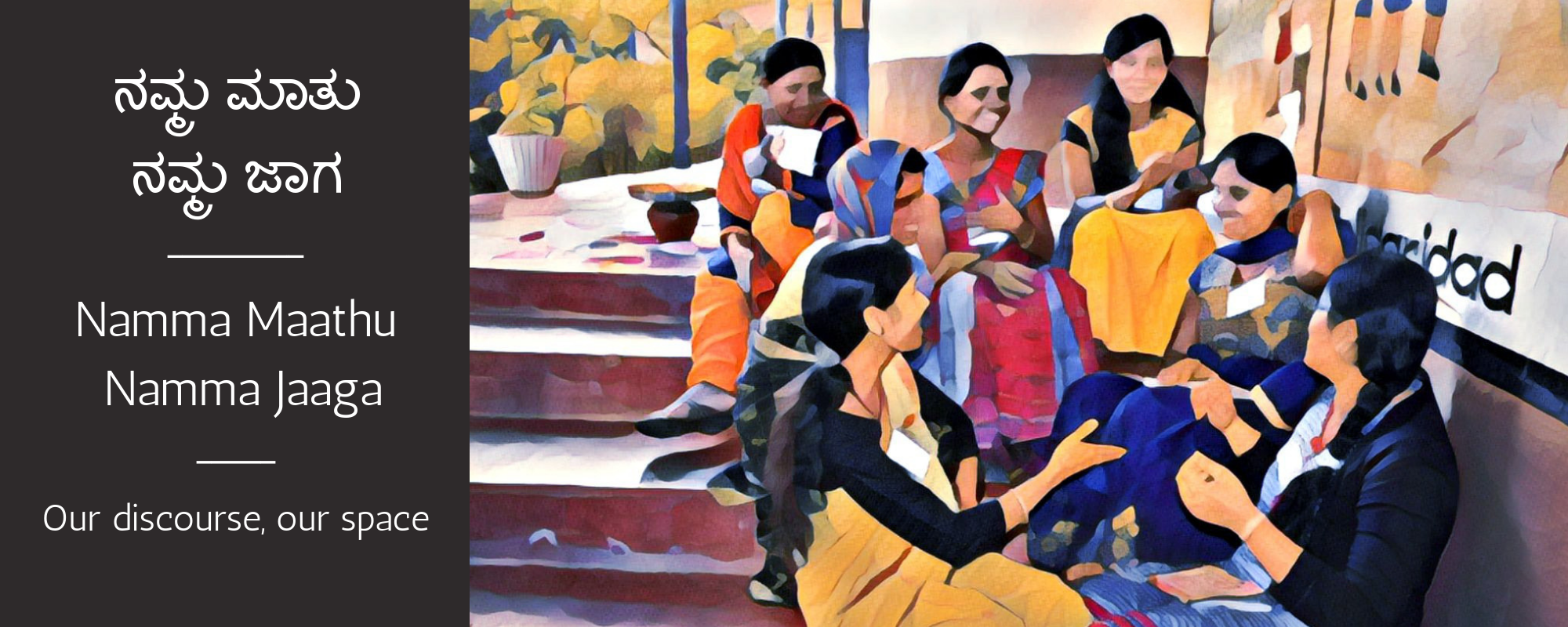 By Sarada Mahesh
The objective of this fest was to build awareness regarding the existence of gender stereotypes, and encourage the participants to work towards creating an environment that promotes gender equality.

 By Sarada Mahesh
As a part of our regular interactions with the residents of Kalihundy, we noticed that parents of adolescent girls were reluctant to send their daughters to schools and colleges.
 By Sarada Mahesh
Women in Thumbasoge and Kalihundy reclaimed the public spaces through the Sports Day events organized in their villages. 

 By Sarada Mahesh
A gender score card activity was used to assess aspects such as gender inequality and the distribution of responsibilities between men and women.
 By Sarada Mahesh
Through the course of the training,  the women were taken through various activities, the final objective of which was to teach women to strike a balance between their lives and the work of counselling and supporting other women
 By Sarada Mahesh
Paracounselors were trained to provide women with options to help them, connect with institutional support and most importantly, to help provide emotional stability to the women
 By Sarada Mahesh
A look into the inner workings of the sangha, where the sakhis provide knowlegde and information to the women's concerns about money, entitlements, and rights
 By Sarada Mahesh
An exhibition carried the photographs by the kishoris of Namma Maathu, Namma Jaaga and brought to light the issues of health, education, and infrastructure in the village
 By Sarada Mahesh
Through workshops and discussions, IT for Change along with Samvada, trained anganwadi workers to be community counselors and trained them to better support to victims of violence
By Sarada Mahesh
From providing personal loans to helping protect money from a husband's alcohol needs — a women's sangha meeting in HD Kote is all levels of support
By Sarada Mahesh
Whenever the women from the Kattemanugalli village face issues of abuse or harassment, they know who to turn to – the village sakhi
By Sarada Mahesh
Sangha members, male and female representatives, and panchayat members sit down to talk about one of the most pressing issues of the village – domestic violence 
By Sarada Mahesh
To explain the project and its objectives, our team met with the key stakeholders of the HD Kote in Mysore – the anganwadi workers, ASHA workers, and members of the panchayat
By Sarada Mahesh
A brief note about the aim, objectives, and the structure of Namma Maathu, Namma Jaaga, as team Prakriye begins its journey. While Prakriye had worked with the women of HD Kote and Hunsur since 2005, this project reinforced that relationship.